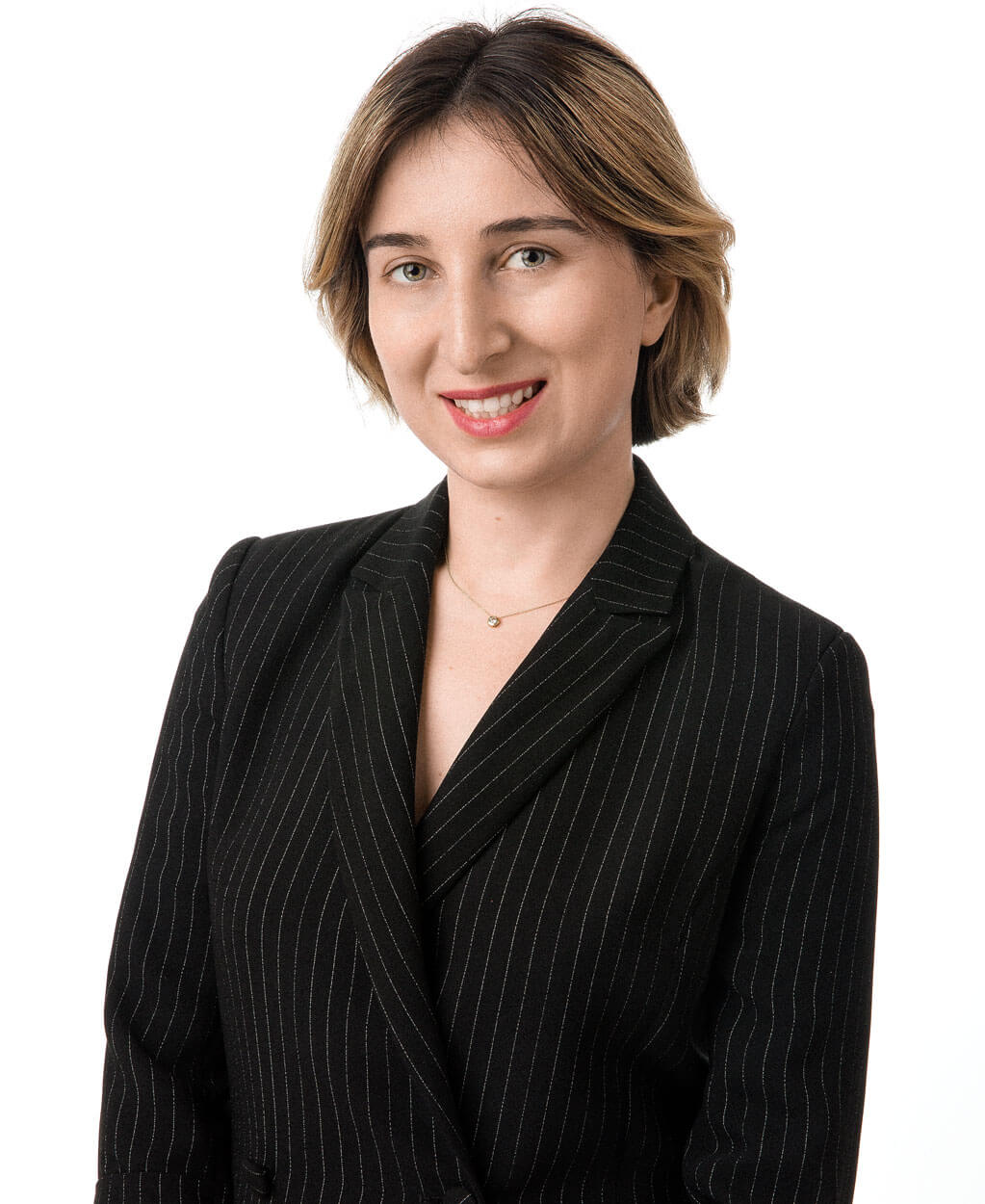 Tamar Kharazishvili
Partner
[email protected]
---
Tamar Kharazishvili is a founding Partner of Conse Law Firm. She specializes in corporate and commercial law, tax regulations, real estate transactions, employment matters, licenses, permits and authorizations, regulatory compliance and intellectual property law.
---
Work Experience and Industries:
---
Before joining Conse as a Partner, Tamar pursued a private legal practice and had been providing legal consultancy services to clients from various business sectors, including information technologies, Fintech and international online gambling industries. Previously, Tamar has worked for LPA Law Firm.
Tamar has exceptional legal practice in electronic communications, information technologies, cryptocurrency and blockchain, Fintech and gambling industries and has been advising the clients in relation to licensing and regulatory compliance, complex corporate and commercial transactions and optimal tax structurings.
Tamar has extensive experience in advising highly regulated business sectors in Georgia, such as telecom business, which is regulated and governed by Georgian National Communications Commission and Fintech companies, falling under the regulation and supervision of the National Bank of Georgia.
Her legal practice includes drafting and negotiating the terms of complex local and cross-border commercial transactions, as well as managing and supervising the company incorporations and licensing matters in different jurisdictions, including offshores.
At various times of her career, Tamar has intensively participated in structuring and implementation of two high profile transactions on Georgian market, one of which concerned the sale of whole business unit of a major telecom company and another dealt with the sale of all participation shares in one of the leading gambling companies.
Tamar has been representing local and foreign clients at all instances of Georgian Common Courts in civil and administrative proceedings as well as has extensive experience in managing disputes before administrative institutions.
As a Trademark Attorney, Tamar represents local and international clients before National Intellectual Property Center of Georgia - Sakpatenti. Tamar has also represented the clients before the Chamber of Appeals at Sakpatenti regarding the trademark registration applications.
---
Education:
---
LL.B, Caucasus University, Caucasus School of Law (diploma with distinction);
LL.M degree in Private Law, Tbilisi State University (diploma with distinction).
---
Membership:
---
Tamar is admitted to bar with Civil Law Specialization since 2012 and is a member of Georgian Bar Association.
---
Moot Court Competitions:
---
Philip C. Jessup International Moot Court Competition 2009 and 2010 (national rounds);
Central and Eastern European Moot Court Competition 2009 (Ukraine);
Georgian Constitutional Moot Court Competition 2010 (winner and best speaker);
Jean-Pictet Competition on International Humanitarian Law 2011 (France).
---
Languages:
---
With the native Georgian, Tamar is fluent in English with intermediate knowledge of Russian.